Cathodic protection monitoring
For an efficient and digital cathodic protection solution
The Withthegrid cathodic protection monitoring solution is ideally suited to manage your steel infrastructure. With it you can manage and analyze your existing cathodic protection data, carry out manual inspections in the field and connect remote monitoring devices.
What's the problem?
Extending the life of steel pipes is only possible with proper cathodic protection

Technical knowledge of cathodic protection is becoming increasingly scarce due to an aging workforce

Managing cathodic protection data is becoming more complex through integration with IT systems and measurement data from remote monitoring hardware
Solution
The Withthegrid cathodic protection application is the ideal solution for the effective management of cathodic protection. It is a database, GIS system and workflow system in one.
Features
Link cathodic protection measurements to specific inspection points and pipelines
Define optimal inspection routes taking into account the electric configuration of your cathodic protection system
Integrate with remote monitoring devices
Carry out remote on and off potential measurements and switch the rectifier from your desk
Don't just take our word for it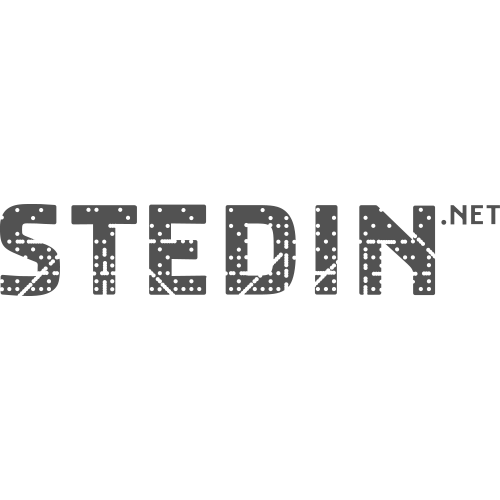 Time series storage
See your historic cathodic protection measurements and set thresholds
Issue detection
Automatically detect where your cathodic protection is not functioning and generate issues based on the predefined thresholds
Digital inspection forms
Create digital cathodic protection inspection forms to more efficiently manage your processes
Workflow management
Manage which cathodic protection inspector needs to to do what
User management
Add users from inside or outside your organization at the click of a button, set specific rights and view the audit trail
Integrations
Integrate the application with your existing GIS and workorder systems.
What are the advantages?
Insight into the risks related to cathodic protection
Reduction of administrative burden
Reduction of workload for cathodic protection inspectors
Reduction of inspection costs
Faster damage detection
Always up-to-date insight into cathodic protection status and follow-up actions
Why work with the Withthegrid system?
An application that is specifically designed for cathodic protection
Can be connected to existing remote monitoring devices or with Withthegrids (see hardware)
Fast integration with existing IT systems and work order systems

Withthegrid can help you import your historical measurement data
Our platform can link to your existing IT systems
You can also link to existing CP sensors
Overview of software functionality:
Secure data storage CP measurements

Link

CP

measurements with asset data
Set up manual walking routes
Manual measurements
Create tasks ( e.g. measurement rounds)
Assign tasks to individuals
User management incl. assigning rights
Remote monitoring sensors specifically for CP
Overview of sensor functionality
CP-pole: To attach to CP points to measure AC/DC voltage and/or current

CP-pole endpoint: To attach to CP endpoints to measure AC/DC voltage

Genreic Rectifier: To position between rectifier and grid to enable switching functionality

Rectifier modbus: To connect to rectifier (e.g. Amstel) and enable remote switching and setting of rectifier

Range and accuracy DC/AC: + 50mV-100V @ +1%

Frequency AC: 16 2/3–100 Hz (digitally filtered)

Number of channels: 5 + 1 reference


Impedance: 10 mOhm

Switching accuracy: + 1 ms


Power: Battery (without replacement 6 years with 4X/day measurement)

IP-rating: 65

Communication protocol: NB-IoT/LTE-M

Conform the EN-norms 13509:2003
Remote adjustment of measurement frequency (1X/minute to 1X/week)
Remote pausing of measurements during works


Does not need to be physically decoupled during welding
Frequently Asked Questions
What is cathodic protection?
Cathodic protection is a way of protecting pipes from corrosion. This preventive measure supplies a direct current to steel pipes that run into soil or water. Due to the electric current on the steel pipes there is a potential drop.
Telemetry, or remote control, is the remote monitoring of conduits with the aid of sensors. Withthegrid sensors are connected to an asset and periodically send encrypted measurement data to an online dashboard. Our digital map shows which parts of the pipe are functioning properly and which ones need attention. In the event of a malfunction, you are immediately notified. The panel will then show what action needs to be taken. Once implemented, actions can be analyzed.
The main advantage of remote control of cathodic protection is faster fault detection. This can be a rectifier turned off, disconnected test points following field work or unexpected excavation damages. Because disruptions can be resolved faster, the lifetime of the asset is extended. In responding to status changes,CP technicians can be deployed virtually with a digital dashboard, resulting in a significant savings in paid time. This also reduces the number of vehicles on the road, which results in lower CO2 emissions.
Measuring and monitoring cathodic protection with Withthegrid sensors:
Withthegrid sensors monitor cathodic protection on steel pipes. Our sensors are connected to the rectifier and various measuring points along the pipe. Both the voltage ( DC + AC ) and the current (DC + AC) are measured (in accordance with NEN-EN 13509: 2003 ) . A coupon measurement is also possible to measure the IR-Free (in accordance with ISO-NEN18086: 2015). The data is then sent to a digital dashboard. This allows transparency within the entire CP system. Additionally, the rectifier can be switched for the execution of off potential measurements or for doing work on the pipelines.
Which CP installations does the Withthegrid system work on?
Modbus connection rectifiers: For the Amstel rectifiers with a Modbus connection, a specific sensor is available (Amstel modbus sensor powered by Withthegrid) to ensure that settings in the rectifier can be adjusted remotely and that precise and synchronous switching can be made. 
Other rectifiers: Other rectifiers are read out and switched via an analog connection. Accurate and synchronous switching is made possible thanks to an external Eaton relay.
CP – points: The Withthegrid sensors can be placed in metal poles and round plastic poles.
AC / DC-drains: The Withthegrid sensors may also be placed in drains.
Contact us if you would like to get started with Cathodic Protection remote monitoring!